I've been doing a lot of handmade during these cold winter months. But now that the weather is warming up, I finally get to take on a few of those furniture projects which require warm sunny days. And my first project brings me back to our bedroom.
In October of last year we did a fairly large update to the bedroom including adding a
work station
, removing two-thirds of the existing furniture, and replacing my bedspread with a
drop cloth
. I still love my drop cloth bedspread. And considering I have to wash it at least two to three times a month, it's a life-saver for me. (After five months, it's still holding up fabulously!)
When we added the work station on the wall opposite the bed, the large ottoman we had at the foot suddenly took up too much space. It had to be removed. But without it, the bed is just floating in the middle of the room.
So when I came across this mid-century bench at a recent estate sale, I immediately thought of using it as a replacement to the ottoman.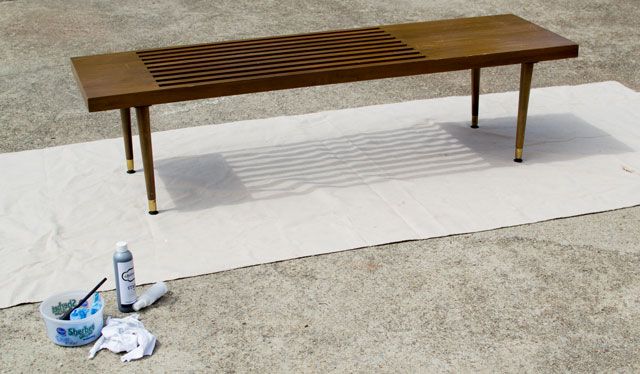 But before I could bring it indoors, it needed some serious TLC.
I initially considered painting the bench, but it's a solid walnut piece. And, aside from quite a few surface scratches, the finish was in good condition. I decided I would first try my tried and true standby, Howard's, before making the ultimate decision to paint. As usual, the Howard's brought back all the luster of the original finish and made the imperfections mere minor details.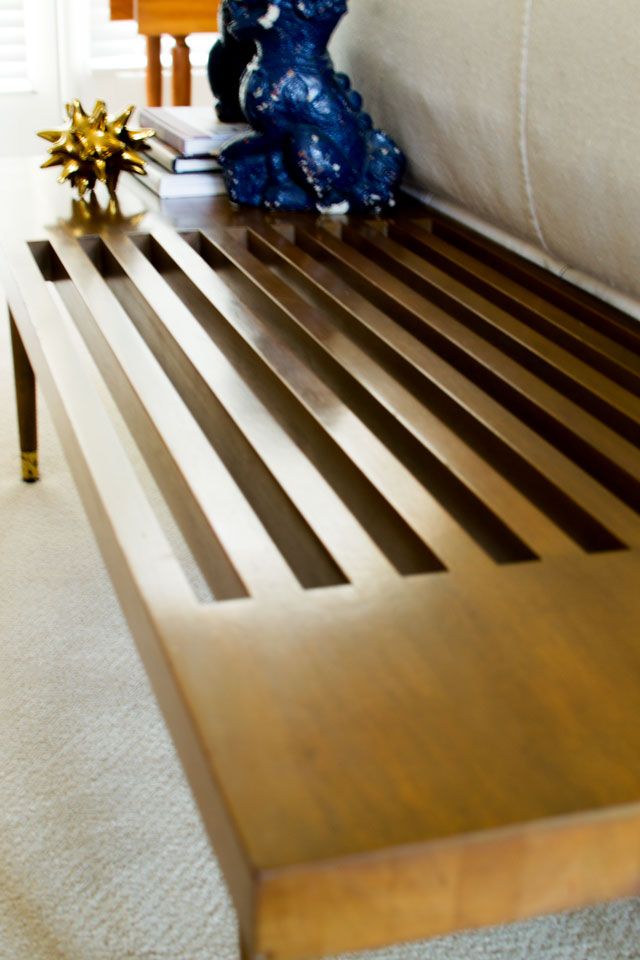 So much better!
I added a few simple accessories to one end. Nothing more.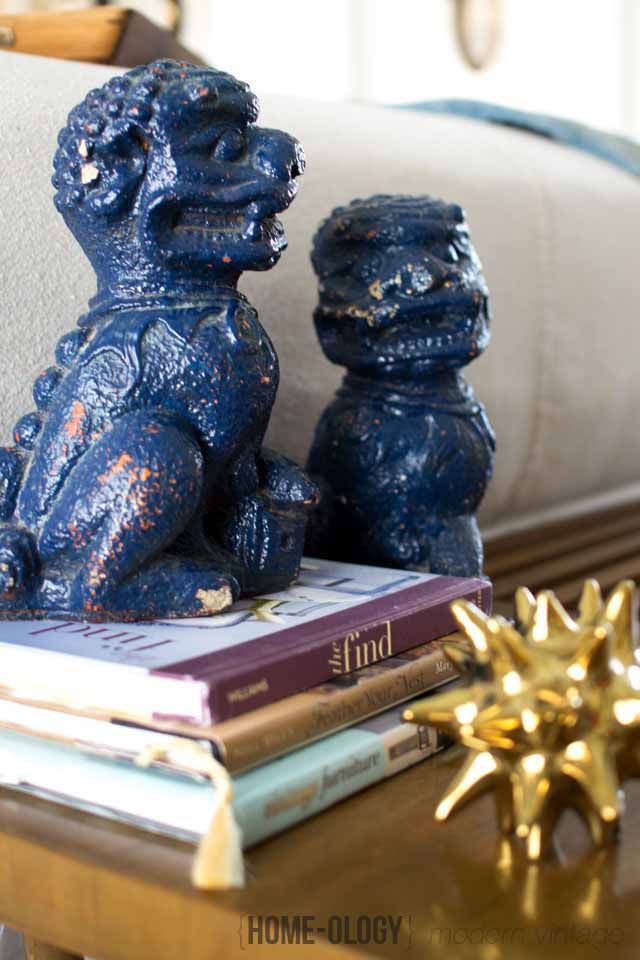 I'd love for it to be an inch or two taller. But overall I think it works nicely. It will also be a handy space for spillover when working on large projects on the "office" side of the room.
I've always loved a cocktail table or bench at the end of a bed in lieu of a footboard. And the fact that it can can serve double duty makes this sophisticated and functional piece of furniture extra swoon-worthy.