As a child, my friends & I spent our days playing outdoors. It was always our preference to be outside roaming the woods or playing in the dunes behind the beach rather than being inside.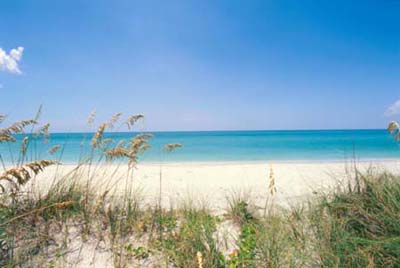 I grew up on the beaches of southwest Florida where my friends & I would spend our afternoons playing on the shores of the Gulf. You would find us climbing through the dunes and diving into the clear waters to collect sand dollars and starfish.
When we weren't on the beach, you would find us playing tag in the empty fields or climbing the huge Ficus trees that lined the streets. The trees were so large and intertwined, you could cross from one tree to the next without ever touching the ground! It was magical.
And during the summer months, our family left the hot summers of Florida to spend time on Lake Burton in the northeast mountains of Georgia. At that time, the lake was quiet and lined with sweet little summer cottages - a much less pretentious place then than it is now.
Each summer we'd anxiously await meeting up with our "summer buddies" as they made their way up to their cabins. Once all together, we'd spend the days tromping through the cool mossy woods & swimming in the lake.
It wasn't until much later that I realized how fortunate we were to be able to spend our days in such a carefree manner in such beautiful surroundings. I have lots of great memories. But the best were of catching fireflies in glass jars and collecting the tiny little frogs that hopped about in the flower beds that surrounded our little cabin.
I loved the little frogs (they were no larger than a quarter) and found them completely irresistible. I had such a fascination with them I even created a little frog park for their pleasure. It had all kinds of rocks they could jump over, rocks they could hide under, and more rocks to sit upon. I even tried to transplant mushrooms and clumps of moss for their enjoyment (not very successfully) and would make all sorts of park-like accouterments from anything I found that might be useful. I was left completely to my own imagination. And, although the frogs didn't appreciate my efforts, I continued maintaining the park for several summers. It was to be my first efforts at gardening.
Now that our oldest granddaughter is three and her little sister is one, I have plans to create areas on our property where they can play, plant, and create imaginary worlds of their own when they come to visit. I want their memories of our country home to be ones where they are reminded of the soft dirt, leaf lined trails in the woods, and play places filled with imagination. I hope it will be a place where they can play freely with minimal adult interruption and where they need nothing but their imaginations to take them anywhere they wish to go.
How about you? Do you have stories that spark childhood memories?
As we go along, we'll post our projects. Perhaps you will be inspired to create a place of fun & adventure for the little ones in your life. Stay tuned!